Residential Electricians
Residential electrical repair in Phoenix, AZ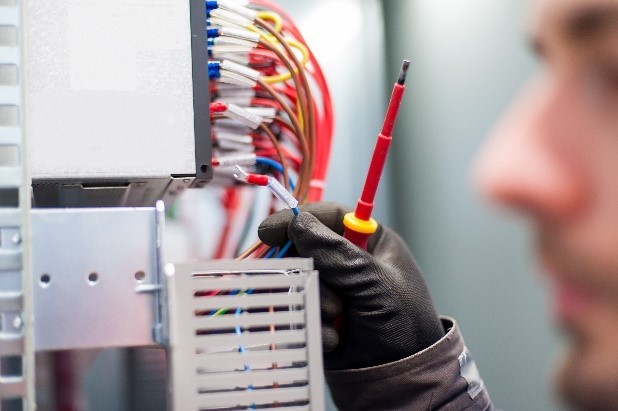 Why choose The Mighty Electricians for residential electrical repair?
The Mighty Electricians have been one of the top electrical companies in Phoenix, AZ since their start in 1999. We are proud to work and live in the community we serve. This shows through our quality services and dedication to each project.
Each member of our Arizona electrical contractors is continuously trained so they can provide our customers with the most effective and state of the art electrical solutions. Our team is clean-cut, drug tested, and background checked. Our experienced electricians will arrive on time and in a fully stocked truck that is ready to get the job done – without having to take multiple trips to the supply store.
Lighting and Ceiling Fan Installation in Phoenix
Transforming your space is easier than you think! A recessed lighting installation can revamp your phoenix home.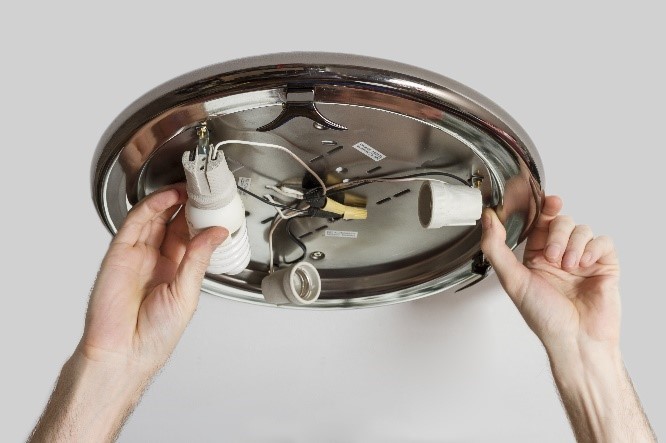 Cost Savings
Not only will a light or ceiling fan installation upgrade the look of your home, but it will keep money in your pocket over time. Modern ceiling fans only use as much energy as a 100-watt light bulb. Our Phoenix electrical experts can recommend other Energy Smart appliances & fixtures to maximize your energy savings.
Residential Electrical Troubleshooting & Services
From rewiring to replacing circuit brakers, no job is too small for our electricians in Phoenix. Every homeowner can benefit from an inspection to stay on top of potential issues and reduce the risk of an electrical fire.
Our highly trained electricians are available 24/7 to complete a wide variety of home electrical work, including:
Main Breaker Replacement
Service Panel Replacement
Additional Lighting Installation
Ceiling Fan Installation
Replacing Old/Faulty Wiring

Outlets and Switches
Appliance and Dedicated Circuits
Electrical Problem Troubleshooting
And many more services!
Contact Us!
We guarantee our work 100%! We also guarantee your satisfaction 100%! Please call 602-375-2005 or schedule a service today for more information about the work we offer to those living in the metro Phoenix area.
---
Service Beyond Expectations!
Protect yourself and your home from electrical hazards.
---
Electrical Safety
We at the Mighty Electricians want to keep your home and business safe…..
---
APS Customers Save Money!
All of us at Mighty Electricians, Inc. welcome you to our web site. We are available 24 hours a day, 7 days a week to serve homes.
---
Hours of Operation
Mon. - Fri. 7:00am -5:00pm
24 hours / 7 days
Emergency Service!